SL Tester is a ready to use package Plug & Play and includes hardware, software and 3G connectivity.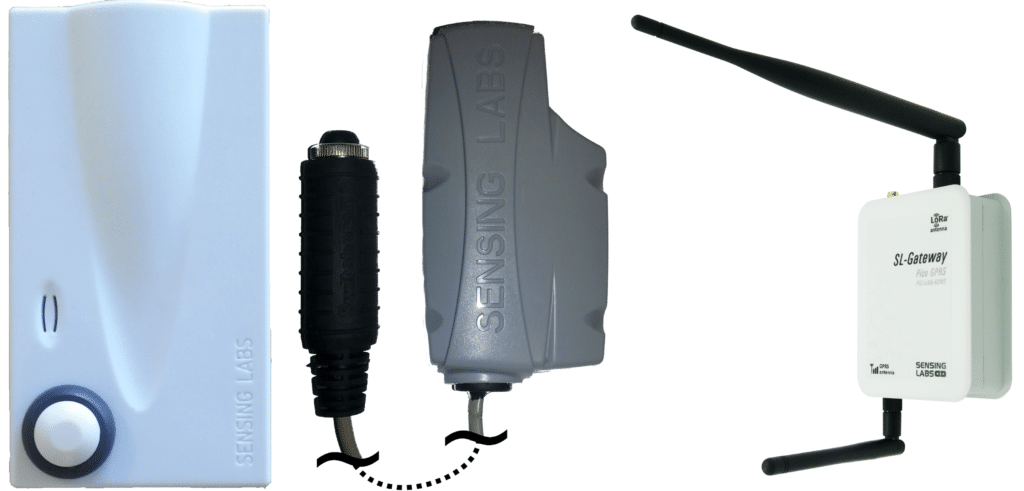 It allows to define local LoRaWAN network coverage with high reliability (with same devices and same gateway as deployment site). You only need a mobile phone to check status in live, by SMS!
Package Content
– 1 full GW
– 1 outdoor SLtester device
– 1 indoor SLtester device
– 3 years service subscription
(around 2000 feedback SMS)
– collecting field help
documents
Typical applications
• Indoor and/or Outdoor site
• Radio Range testing on a new site
• Devices and gateway position validation
• Smart and Efficient implementation
• POC to massive deployment acceleration
• Environment influence checking
Technical specifications

Physical dimensions
250 x 150 x 60 mm
Weight
500 gr
Operating temperature
Indoor 0°C to +55°C / Outdoor -20°C to 70°C
RF sensitivity
-137dBm
RF power
+14dBm (25mW)
Radio band
868 MHz
EMC Compliance
ETSI EN 301 489-1,
ETSI EN 301 489-3, EN 61000-6-2
Radio Compliance
EN 300 220-1 V 2.4.1 (2012-05),
EN 300 220-2 V 2.4.1 (2012-05)
Magnetic field exposure
EN 62479
Safety
IEC 60950-1, EN 60950-22

Sensors commissioning – SL-SETTING
Reference: SLS-LAB-6NN1
SL-Setting is the tool empowering you with full freedom and autonomy for the configuration of all your Senlab devices (Sensing Labs' LoRaWAN™ sensors), and if used, the SL-Gateway (Sensing Labs LoRaWAN™ gateway solution).