Product range: Senlab LoRaWAN sensors for optimal data retrieval
SENLAB™ sensors  feature LoRaWAN™ connectivity to provide an optimal data retrieval solution for indoor, outdoor and harsh environment conditions.
SENLAB™ sensors use innovative LoRaWan technology to provide very long-range connectivity and high immunity to interference, while minimizing power consumption. SENLAB sensors are compatible with both public and private LoRaWAN network architectures. A complete range of Sensing Labs tools and services ensure easy operation and flexible configuration.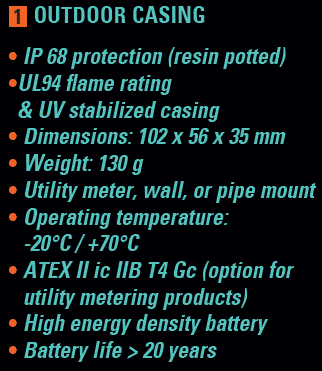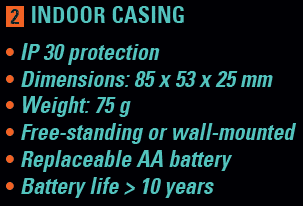 ---
General Features
• LoRa AllianceTM certified
• License-free 868 MHz ISM band
• ETSI compliant (25 mW / +14 dBm)
• Bi-directional communication
• Custom radio antenna for optimal radio link quality
• -137dBm sensitivity (with range up to 15 km)
• High data transmission reliability (robustification features)
• Enhanced security (double AES-128 encryption)
• Data analytics and embedded intelligence
• Event notification (such as threshold overrun, etc.)
• Battery level notification
• Easy "plug and play" activation with magnet
• CE certifications:
– EN 301-489 Electromagnetic compatibility
– EN 60950-1 Electrical safety
– EN 300-220-2 Electromagnetic compatibility
– EN 62-479 EMF Human exposure compliance
SENLAB™ sensors are designed to integrate with your applications and environments
---
Product references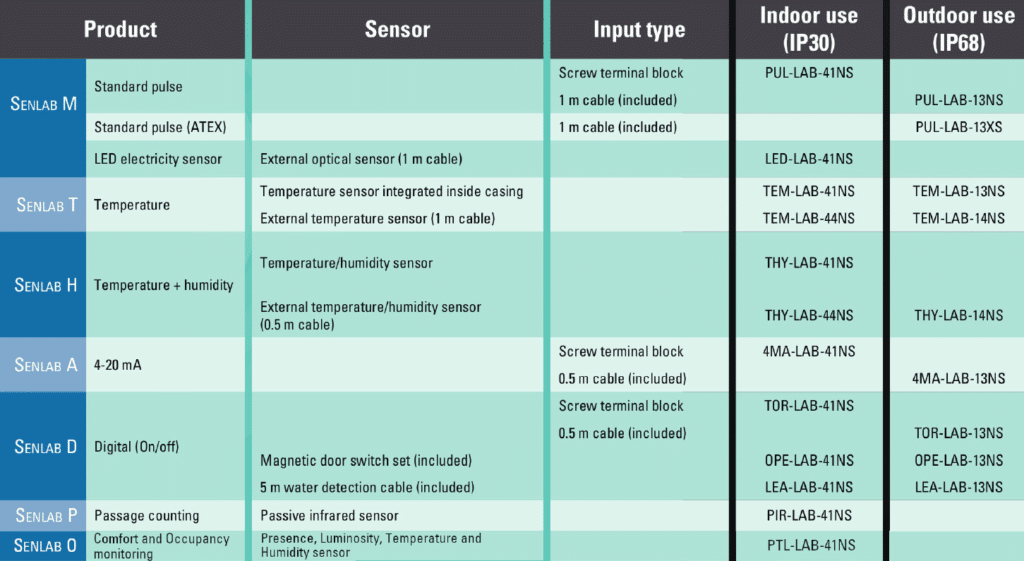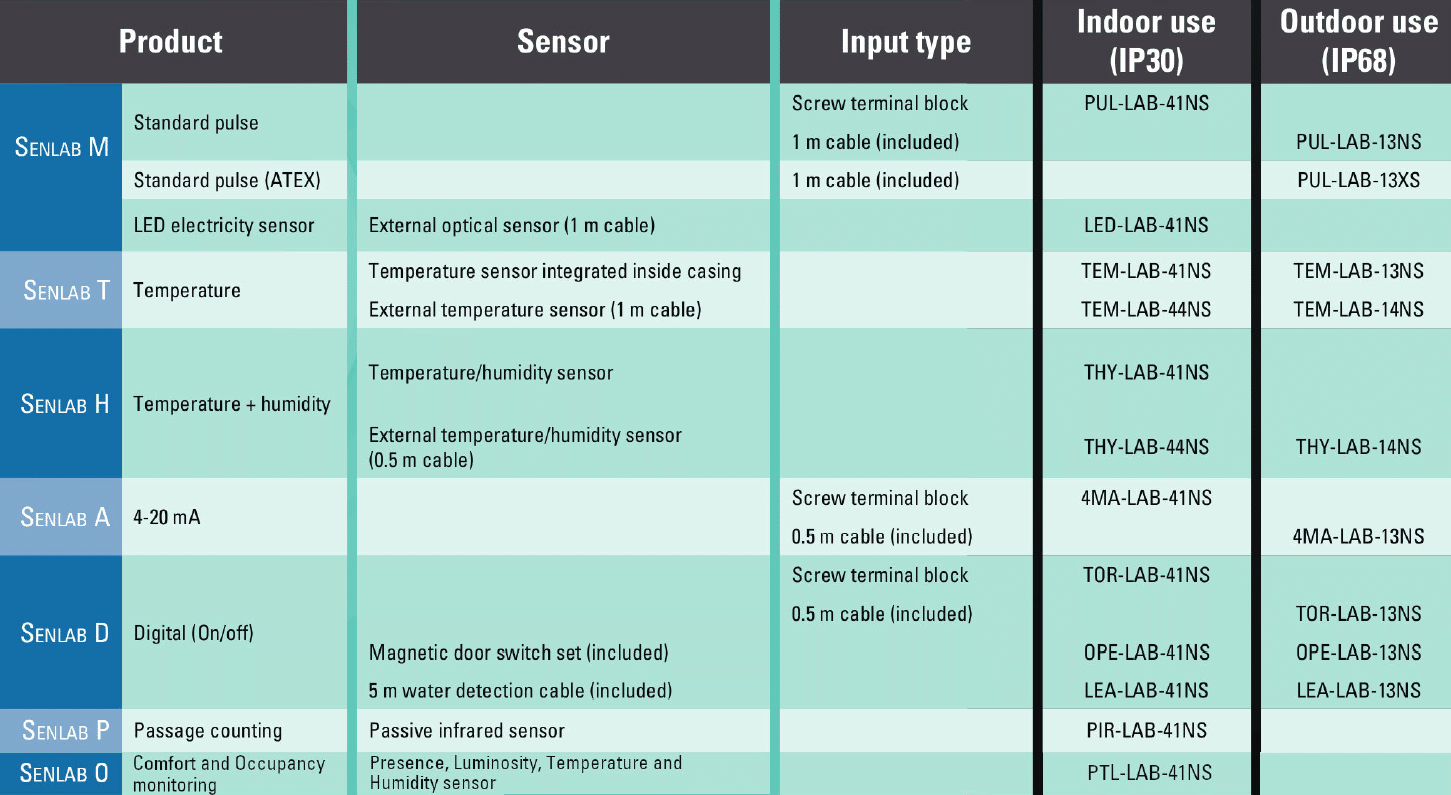 ---
TYPICAL APPLICATIONS