Actility launches Click & Go to facilitate IoT adoption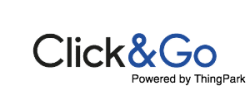 It's no news to anyone that the IoT is still a fragmented market. When you want to deploy a dedicated LoRaWAN network, you have to find and buy from at least three different parties, three kinds of solutions:
Hardware: gateway and devices
Connectivity: a network server connecting to the LoRaWAN network
Application: data visualization and treatment
Test, deploy and scale
How do you make sure that these bricks are compatible and integrate smoothly? How tricky, long and costly is it to set them up?
That's the kind of questions professionals who want to test, deploy and potentially scale IoT solutions stumble on. They are often deterred by a long buying cycle and complex implementation process.
Ludovic Callier, Head of sales and business development at Sensing Labs, Actility's long-standing device partner, confirms: "I meet all the time companies that want to test our LoRaWAN sensors for one or several vertical use cases, but they struggle to figure out the other bricks they need to implement their use case…
"Complexity and no single point of contact means that decision-makers can't make a choice and stay in a wait and see mode. For us, IoT providers, it's a big loss of business!" Ludovic Callier, Sensing Labs
Over the past year, I've witnessed the story repeat… frustrating, huh?! Well, it gave our team as well as our hardware and application partners an idea: orchestrate the service for users. In other words, they need a pre-provisioned, integrated and packaged solution!
Same vertical needs
To kick off this service, we're launching ten packages available in Europe and in the US. We focus on the most popular vertical needs such as agriculture, building & facility management, smart environment, and industries.
"End users ask us for the same vertical solutions all over Europe: smart metering, smart building and operations/supply chain optimization. It made perfect sense for Sensing Labs to leverage its large product folio to address these needs by offering our LoRaWAN sensors within Click & Go packages." Ludovic Callier, Sensing Labs.
Each solution is packaged in a single box and includes a set of devices, one gateway, a ThingPark Wireless subscription for a LoRaWAN managed the network and a subscription to WMWLight to visualize, analyze and process the data of your assets through dashboards and graphs.


IoT apps built in a few hours
The trickiest part of building end-to-end solutions is the application layer. We partner with WMW, that builds vertical tailored IoT apps within a few hours. Bert Vanaken, the founder of WMW and his team, have been key supports to build Click & Go.
" We see Click & Go as a POC in a box that could help boost end-user adoption. We specifically made an automated app-creation-engine to ease the experience for the end-user. This does not only allow us to showcase the power of our software framework but also delivers us a means to offer full end-to-end starter packages to our customers.
"Process optimization and simplification is what we love doing most, naturally, a one-stop shop concept like Click & Go fits perfectly into this."  Bert Vanaken, WMW
Source: https://www.actility.com/blog/actility-launches-click-go-to-facilitate-iot-adoption-actility-blog-business/
[maxsocial id="3″]