Sensing Labs raises € 400 000 and develops internationally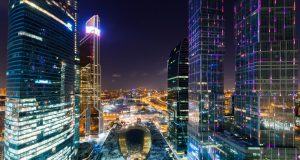 [Article by Marie Corbel – Objectif Languedoc Roussillon – February 10, 2017]
The start-up based in Montpellier announces having raised € 400 000 from five business angels, to accelerate the international commercial development of its connected sensors dedicated to water, energy, and temperature and humidity variables. A first office has been set up in the United Kingdom.
"In a very dynamic market of low-speed and long-range communicating sensors, this fundraising will allow us to accelerate the development of the company internationally," said Yann Guiomar, CEO and co-founder of Sensing Labs.
The amount of € 400 000 was raised from five investment funds: BCR Finances, Capitole Angels, Cedars Participations, and Méliès and Provence Business Angels. A second fundraising is planned in 2018.
International growth objective
The first step towards international development: "We opened an office in November 2016 in the United Kingdom," says Yann Guiomar. A second office will be opened abroad in 2017. Without necessarily having a physical installation, Sensing Labs also plans to break into the Asian market.
The funds raised are also intended to "continue R&D investments" in order to extend the range of products and to "recruit", adds the Company's CEO. A minimum of four people should be hired in the current year. They will complement the current team of seven employees. The company aims to achieve a turnover of € 1 million at the end of 2017.
Created in 2014, Sensing Labs is a start-up specializing in the Data Service dedicated to energy efficiency. By relying on communicating sensors dedicated to measuring water, energy, and thermal variables (temperature and humidity), Sensing Labs measures and helps to control energy consumption. The Senlab range is part of a Smart-Building and Smart-City approach.
[maxsocial id="3″]